Hoe Marloes met CABAU weer gelukkig en zichzelf werd
Het leven bestaat uit ups en downs. Maar wat gebeurt er als je opeens ziek wordt en jouw lijf volledig ziet veranderen? Marloes verloor zichzelf in eetbuien en werd doodongelukkig van de aangekomen kilo's. Ze besloot er alles aan te doen om de oude Loes weer terug te krijgen.
Hoe heeft dit kunnen gebeuren?
Nadat ik in januari 2021 mijn enkel op meerdere plekken brak en voor een half jaar niet zou kunnen lopen, begon mijn 3 C's dieet – bestaande uit cola, chips en chocolade. Eten werd mijn troost en langzamerhand groeide ik letterlijk en figuurlijk dicht. Als ik nu foto's van mezelf terugzie denk ik Loes hoe heeft dit kunnen gebeuren? Op dat moment zie je het niet. Of wil je het niet zien. Is dit diezelfde ik die altijd heel fanatiek naar de sportschool, het voetbalveld en het zwembad ging? Ik verloor mijn passie en plezier in het leven. De fanatieke Loes veranderde in een ongelukkig persoon op de bank die nergens meer echt van kon genieten.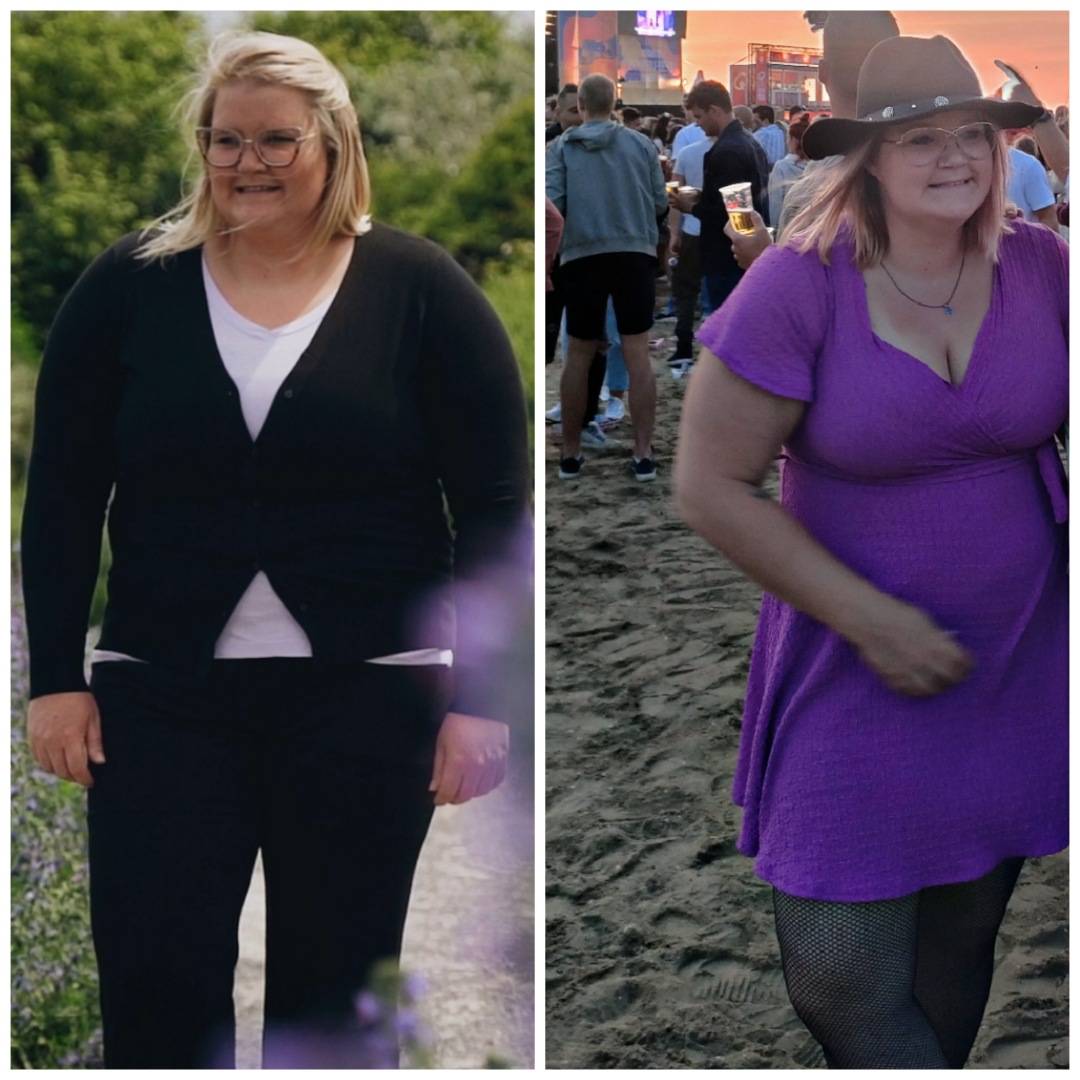 Het roer ging om en de CABAU Lifestyle begon
In Augustus 2021 besloot ik om het roer om te gooien en mijn droom – wonen en werken in Den Haag – achterna te gaan. Ik had weer een doel en besloot aan de slag te gaan met de
Maaltijdshakes
en
Fatburners
van Cabau Lifestyle. Deze hielpen mij bij het afvallen. Waar ik voorheen de geur van versgebakken croissants op het station niet kon weerstaan, liep ik er nu makkelijk langsheen met mijn maaltijdshake in mijn hand.
De beste maaltijdvervanger om verleiding van ongezond eten te weerstaan
Door de High Protein Meal als maaltijdvervanger had ik een lang verzadigd gevoel en kon ik de verleiding van ongezond eten weerstaan. In vier maanden tijd viel ik 15 kilo af. Dat ging overigens niet van een leien dakje. Wanneer ik ongesteld was kon ik me nog wel eens vergrijpen aan chips en chocolade. Toch gaf ik nooit op. Ik had immers een doel en ging hier volledig voor.Wat voor mij hielp was een goed ontbijt en een gezonde lunch. Als ik overdag gezond, goed en vooral genoeg at dan had ik 's avonds veel minder trek en nam ik soms wel een blokje chocolade, maar dan bleef het daarbij.
Het leven bestaat uit ups en downs en dit gold helaas voor mij ook. In 2022 krijg ik last van mijn beide enkels en mijn longen. Ik word gediagnostiseerd met sarcoïdose, een ziekte waarbij ontstekingen in het lichaam ontstaan van onbekende oorzaak. Ik kreeg een flinke ontsteking in de lymfeklieren in mijn longen waardoor ik noodgedwongen aan de prednison moest.

Hierdoor werd vocht vastgehouden in mijn lichaam en kwam ik aan. Opmerkingen als "ow wat ben je lekker vol" of "jij bent wel dik" kreeg ik dagelijks naar mijn hoofd. Ik voelde me terug bij af. Ik wil niet zeggen dat aankomen hoeft te betekenen dat je je ongelukkig voelt, maar als je als altijd fanatiek sportend persoon opeens veel aankomt en daar opmerkingen over krijgt, is het lastig om dit je niet te laten beïnvloeden. Het medicijngebruik deed wat met me. Zelfliefde was ver te zoeken en ik voelde me een ander persoon. Ik was niet meer die vrolijke Loes van vroeger.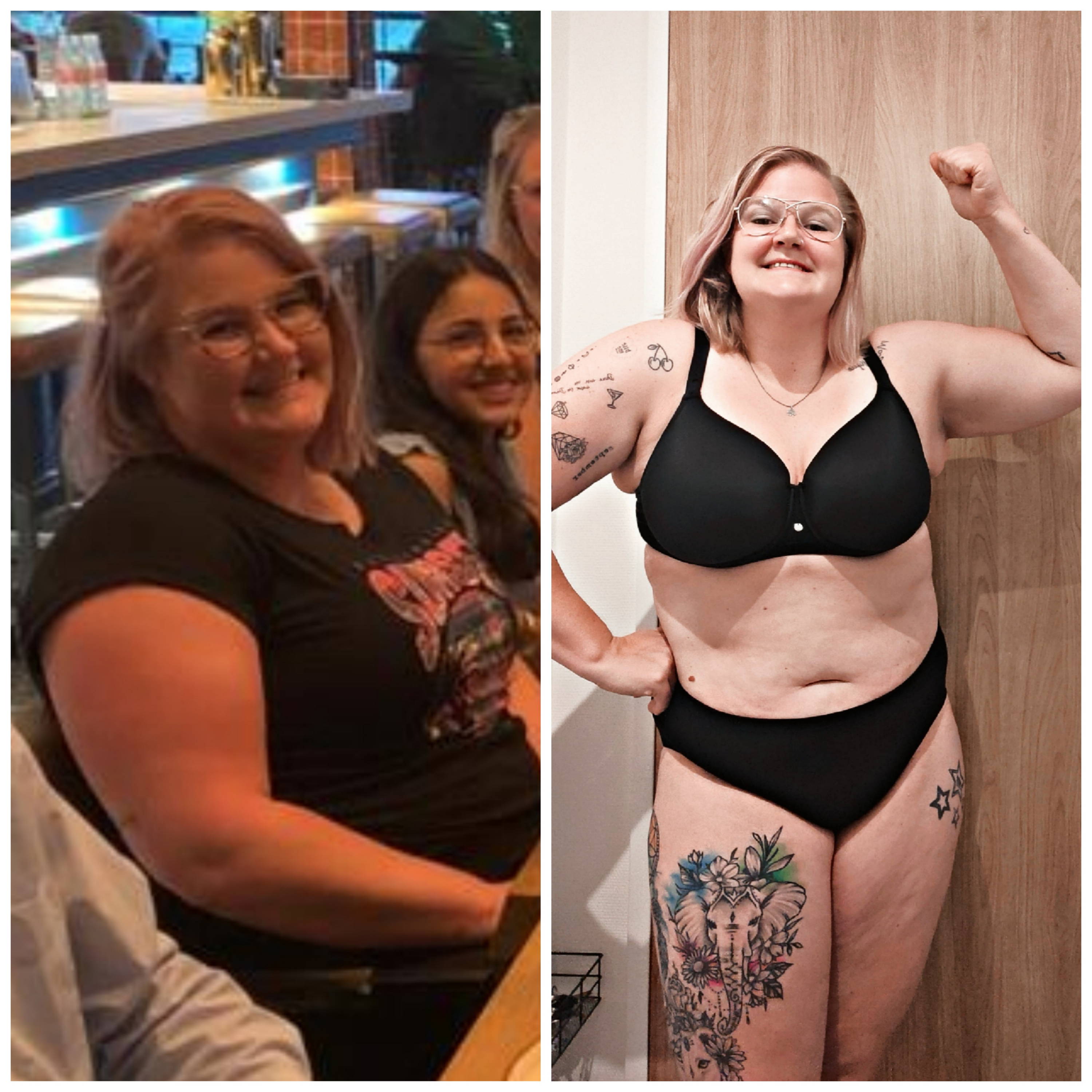 Trots. Dat zijn wij bij CABAU op jou, Marloes! ❤️
Toch gaf ik de hoop niet op. Zo ben ik niet. Ik moest en zou weer gelukkig, gezond en fit worden. Ondanks de ontstekingen in mijn lichaam ging ik door met sporten en de maaltijdshakes van CABAU. Mijn discipline heeft me gebracht waar ik nu sta. Één jaar later en ik ben ruim 39,2 kilo afgevallen, mijn sarcoïdose is onder controle en ik ben gestopt met alle medicatie.
Ja, ik ben trots op mezelf. Ik heb geleerd dat je moet luisteren naar je gevoel en nooit op moet geven. Laat je door niemand weerhouden en doe wat voor jou voelt als het beste voor je lichaam en geest. Welk doel je ook nastreeft, je doet het voor jezelf.
Uiteindelijk hebben we maar één lichaam en daar moeten we ons hele leven mee doen. Wees lief voor jezelf en wees zuinig op je lijf. Ik voel me nu fit, sterk en mega gelukkig op mijn droomplekje op Scheveningen!